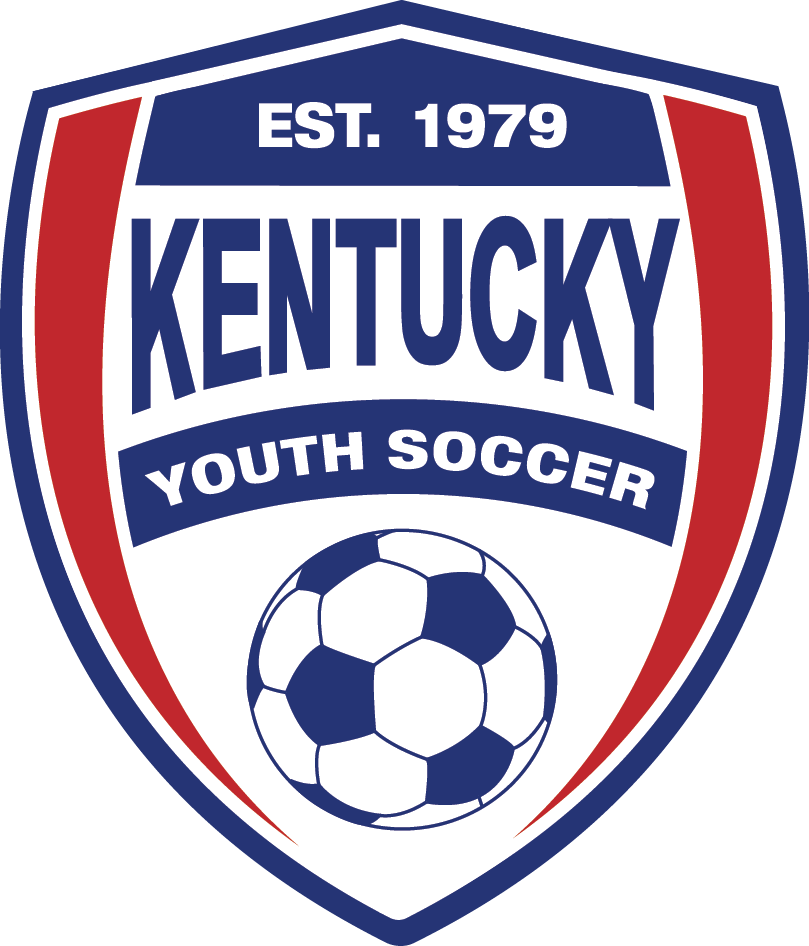 Kentucky Youth Soccer Association.
Welcome to the Kentucky Youth Soccer Association, the heart of soccer in the Commonwealth of Kentucky. We are dedicated to nurturing a love for soccer while fostering character, teamwork, and sportsmanship among youth athletes. Our mission is to promote and grow soccer across Kentucky, providing every child who wants to play with the opportunity to do so in a safe and positive environment. We envision a future where soccer thrives across Kentucky, impacting lives on and off the field.
Est. 1979.
Founded in 1979 by John Gompper of Burlington, KY, the Kentucky Youth Soccer Association (KYSA) emerged with a visionary purpose – to unite and empower youth soccer programs across the Commonwealth. With affiliation and self-governance at its core, KYSA was established to foster comprehensive youth development through carefully designed state programs. Over the years, KYSA's commitment to its mission has grown stronger, reflecting the vibrant spirit of Kentucky.
From its inception, KYSA has continuously expanded its offerings to accommodate a diverse range of ages and abilities. Our comprehensive programs cater to players of all skill levels, ensuring that every aspiring athlete finds their place on the field. Whether it's nurturing the talents of our youngest players or providing a competitive state for elite athletes, KYSA's multi-tiered approach exemplifies our dedication to cultivating the game in the Commonwealth.
As an organization deeply rooted in community, KYSA's impact goes beyond the field. Through collaboration, education, and strategic partnerships, we've created a dynamic platform for players, coaches, referees, administrators, and families to engage with soccer's transformative power. Our legacy of fostering character, teamwork, and sportsmanship among youth athletes is a testament to the enduring influence of KYSA within Kentucky's soccer landscape.
With nearly five decades of experience, KYSA stands as a beacon of soccer excellence, promoting the growth of the sport at all levels. Our commitment to elevating youth development, strengthening club structures, and advancing the soccer community continues to drive us forward. Whether it's through competitive leagues, educational programs, grassroots initiatives, or impactful community engagements, KYSA remains at the forefront of shaping the future of soccer in Kentucky.
By the Numbers.
Kentucky Youth Soccer is a 501(c)(3) non-profit dedicated to nurturing a love for soccer while fostering teamwork, character, and sportsmanship among youth athletes. It's leadership is comprised of a volunteer Board of Directors, representing all regions of the state. The state office is located in Lexington, Kentucky.
Kentucky Youth Soccer Represents:
Over 40,000 Youth Players
6,000 Active Coaches
83 Local Member Associations
Thousands of Volunteers
Kentucky Youth Soccer is a member of the United States Soccer Federation (USSF) and US Youth Soccer (USYS). US Youth Soccer fosters and promotes youth soccer across all 50 states, encompassing a collective of over 3 million athletes. USSF is the governing body of soccer in the United States and is recognized by the United States Olympic Committee and the International Olympic Committee.
Kentucky Youth Soccer Association