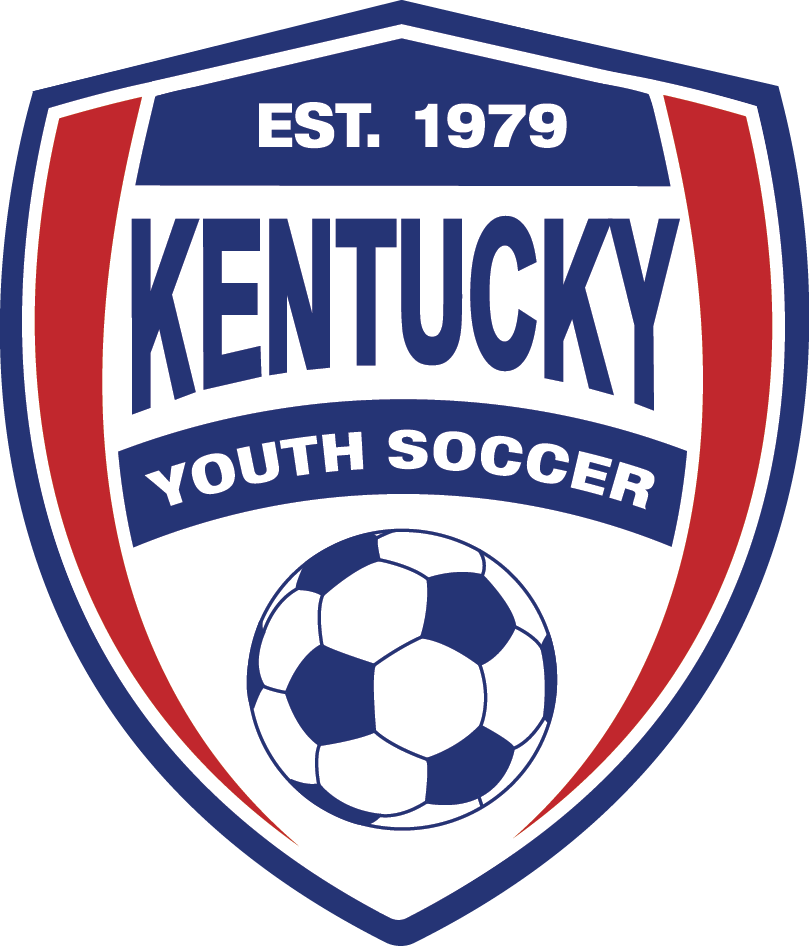 Membership Benefits.
Welcome to the realm of exceptional opportunities and comprehensive support that comes with being a valued member of Kentucky Youth Soccer. Our commitment to fostering soccer's growth and excellence is reflected in the array of benefits we offer to clubs like yours.
By joining our network, you gain access to a spectrum of advantages that are tailored to elevate your club's operations and enhance the overall soccer experience for your players, coaches, and families. From vital insurance coverage to strategic marketing avenues, and dynamic tournament platforms to engaging coaching resources, our member benefits empower your club to thrive in every aspect of the beautiful game.
Dive into the world of privileges that await you as a Kentucky Youth Soccer member and harness the collective strength of a united soccer community.
Member Benefit Information
Comprehensive Secondary Insurance Policy
The secondary insurance policy provides a general liability policy and an accident policy to its members. All Kentucky Youth Soccer members, players, coaches, officials, and other registered members receive insurance protection for their protection.
For more information on the insurance policy including detailed coverage information, how to file a claim, etc., click below.
Risk Management Policies and Procedures
Player safety is a critical component of any youth sport. As a member benefit, Kentucky Youth Soccer covers the cost of background checks for all coaches, board members, club administrators, and team managers. Individuals complete this process in the state provided registration system.
Kentucky Youth Soccer offers processes for any adult involved with a member organization to complete sexual abuse training in compliance with the SafeSport Authorization Act of 2017. For more information on SafeSport, see below.
Kentucky Youth Soccer also provides coaches and team administrators a place to complete required concussion trainings. For more information on the concussion policy and concussion resources, see below.
Kentucky Youth Soccer State Tournaments
Kentucky Youth Soccer offers a diverse array of five state-run tournaments annually, encompassing three select and two recreational tournaments.

The tournament calendar starts with four exciting competitions annually during the spring: Kentucky American Cup (Recreational), Kentucky Challenge Cup (Select), Presidents Cup (Select), and State Cup (Select). Teams participating in the Presidents Cup and State Open Cup enjoy the added opportunity to progress to regional and national events through the US Youth Soccer Championship Series.

The Commonwealth Cup (Recreational) is hosted in the fall.

These tournaments collectively create a stage where players of varying ages and skill levels can engage in spirited competition, contending for coveted State Championships.
State Leagues and Programs
Kentucky Youth Soccer offers two leagues for its members to participate.
Kentucky Premier League: State-run league for U11 – U19 teams offering the best playing environment between the highest level teams in the Commonwealth of Kentucky.
KPL Academy: State-run academy program for U9 and U10 players.
Partner Discounts
Kentucky Youth Soccer partners with a variety of companies allowing members to benefits via discounts and promotions. More information about our current partners and ways your club can benefit can be found on the KYSA Marketplace.
Coach Development
Kentucky Youth Soccer is dedicated to fostering ongoing growth and learning for coaches, offering a diverse range of educational avenues. Our regularly scheduled courses include comprehensive 4v4, 7v7, 9v9, 11v11 sessions, and the highly-regarded D License courses. Notably, Kentucky Youth Soccer proudly hosts the C License course, a testament to our commitment to elevating coaching standards. Annually, coaches have the opportunity to travel on our international coach education trip, ensuring that coaches have access to top-tier insights and expertise. To further support coaches, we provide a free Activity Center, equipping them with a comprehensive resource to meticulously plan practices and optimize training sessions.
Olympic Development Program
The Olympic Development Program (ODP) is a national program to identify and develop youth players to represent their state, region, and country in soccer competitions. Each of the 55 US Youth Soccer State Associations and four regions form ODP teams made up of the best players in the various age groups.
Tournament Postings
Clubs can sanction their tournaments with Kentucky Youth Soccer and to promote their tournaments on the Kentucky Youth Soccer Website.
Member Newsletters
As a valued member of Kentucky Youth Soccer, you gain exclusive access to our informative member newsletters, enriching your experience and keeping you connected to the dynamic world of soccer. These newsletters serve as a gateway to upcoming events, coaching education initiatives, ODP updates, and an array of other insightful content.

Designed to cater to specific roles within our community, club administrators receive a dedicated club administrator newsletter, while all registered members enjoy the comprehensive Kentucky Youth Soccer Newsletter. Coaches receive a specialized coaching-focused newsletter, ensuring that you're always in the loop, empowered with valuable insights, and equipped to make the most of your involvement with us.
Marketing & Advertising Opportunities
As a vital force in the lives of over 40,000 young players and more than 90 member organizations across the state, Kentucky Youth Soccer is on a continuous growth trajectory. From the Pikeville to Paducah, our organization is deeply ingrained in the daily lives of families, fostering fitness, family bonds, friendships, and fun through the beautiful game of soccer.
Whether your aim is to effectively connect with Kentucky soccer households or establish a lasting, comprehensive marketing partnership, Kentucky Youth Soccer offers a spectrum of customizable sponsorship and marketing opportunities tailored to your requirements.
Digital Presence
The heartbeat of our communication lies in the Kentucky Youth Soccer website, www.kysoccer.net. This online hub facilitates daily interactions with our members and boasts an annual traffic pattern of over 400,000 page views, offering a prime platform for your brand.
Social Media
In addition to our web and email platforms, Kentucky Youth Soccer's vibrant social media presence plays a pivotal role in reaching an engaged audience. With active profiles across popular social media channels, we extend your reach and engagement, ensuring that your message resonates with our diverse soccer community.
Engaging Newsletters
We produce two impactful e-newsletter publications that resonate with our subscribing members, delivering relevant content and updates straight to their inboxes.
Mailing List Services
Our meticulously curated mailing lists can be tailored to align with your desired demographic, ensuring laser-focused reach. These lists are seamlessly delivered to the bonded mail house of your choice, maintaining the quality and relevance of your advertising. To uphold the standards of our audience, Kentucky Youth Soccer undertakes a preview and approval process for all mailings.
Email Marketing
For promoting tournaments and camps, our single-use email list rental service is at your disposal. By customizing lists to match your demographic criteria, you can effectively target your audience. To guarantee the caliber of advertising, we review and approve all email content before distribution. Please note that Kentucky Youth Soccer does not share email addresses with advertisers; rather, we facilitate the entire process while safeguarding our audience's privacy.
To learn more about sponsorship and advertising opportunities with Kentucky Youth Soccer, please contact Karrington True, Director of Marketing and Events.
*Please note that as September 1, 2014, Kentucky Youth Soccer will focus our email marketing on in-state member, partner, and sponsor events, discontinuing the promotion of events outside of Kentucky.
Scholarship Opportunities
As a valued member of Kentucky Youth Soccer, you unlock a unique pathway to the future through the John and Sue Gompper Founders Scholarship. This scholarship presents an exceptional opportunity for students planning to pursue post-secondary education. The scholarship rewards individuals who have demonstrated a commitment to community service and a dedication to giving back to the game of soccer. Regardless of whether you're pursuing soccer at the collegiate level, the John and Sue Gompper Founders Scholarship underscores our commitment to nurturing well-rounded individuals who embody the essence of sportsmanship and leadership. Your membership doesn't just offer soccer experiences; it opens doors to educational possibilities that will shape your future journey.
Referee Development
In collaboration with the Kentucky Referee Association, we provide an array of educational avenues, mentorship opportunities, and hands-on experiences for referees. Whether you're a budding referee embarking on your officiating journey or a seasoned referee aiming to enhance your expertise, the Kentucky Referee Program caters to all and ensures you're well-equipped to excel on the field and make a lasting impact on the game.