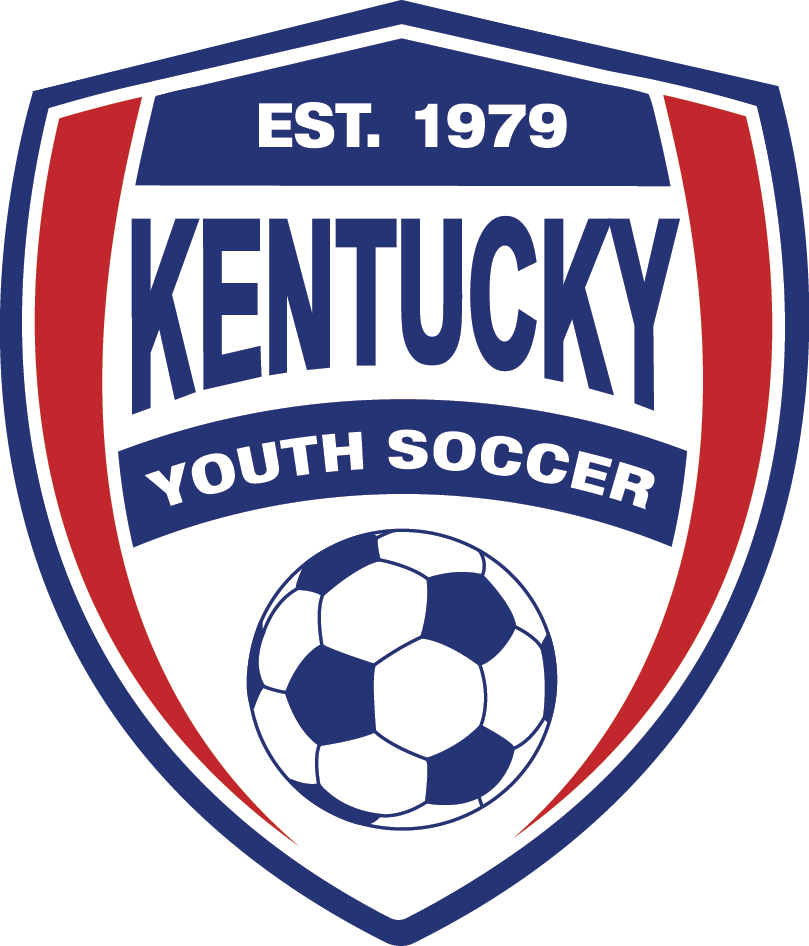 Kentucky Youth Soccer FAQ's.
Welcome to the Kentucky Youth Soccer FAQ page, your go-to resource for answers to commonly asked questions about our organization, programs, and all things soccer-related in the Bluegrass State. We understand that navigating the world of youth soccer can sometimes be complex, so we've compiled this collection of frequently asked questions to provide you with clarity and guidance. Whether you're a player, coach, parent, or administrator, this page aims to address your inquiries comprehensively. If you can't find the information you're looking for here, please don't hesitate to contact us directly. Your understanding and satisfaction are important to us, and we're here to assist you every step of the way.
Frequently Asked Questions
What is the Kentucky Youth Soccer Mission?
The mission of the Kentucky Youth Soccer Association is to promote and grow soccer across Kentucky, providing every child who wants to play with the opportunity to do so in a safe and positive environment.
How do I register my child for a soccer team or league?
To register your child for a soccer team or league, visit our member directory and reach out to local clubs in your area. They will provide more information on the programs and offerings available, registration procedures, age groups, and more. Don't hesitate to connect with a club and open the door to a world of soccer adventures!
How do I find a local soccer club in my area?
Head to our membership directory! This tool connects you directly with soccer clubs in your local area, each brimming with exciting programs and offerings for players of all ages and skill levels. Whether your child is a seasoned player or just starting out, the membership directory is your gateway to discovering the soccer experiences near you!
What age groups are eligible to participate in KYSA programs?
Kentucky Youth Soccer has programs for U6 – U19 players, but many of the KYSA member clubs offer opportunities for younger players. If you're a player who has aged out of KYSA Programs or an adult looking to get back onto the field, we recommend connecting with the Kentucky Adult Soccer Association.
What is the Kentucky Premier League (KPL)?
Designed to foster the highest level of competition within the Commonwealth of Kentucky, the KPL is dedicated to creating an unparalleled playing environment for top-tier teams. With its remarkable growth and dedication to excellence, the KPL now boasts an extensive array of divisions and teams competing across various age groups for both male and female athletes, making it an essential platform for fostering talent, sportsmanship, and love for the game.
What is the Kentucky Premier League Academy?
The KPL Academy is a vital component of the Kentucky Premier League and KYSA. Our academy is committed to nurturing the holistic growth of U9 and U10 players and provide a seamless pathway for young soccer enthusiasts to enter the world of competitive soccer within the Kentucky Premier League.
What are the benefits of joining the Olympic Development Program (ODP)?
The Olympic Development Program (ODP) offers elite-level training and competition opportunities for talented players. It provides exposure to higher levels of play, advanced coaching, and potential pathways to state, regional, and national teams. Kentucky ODP also offers an international trip for U15-17 players.
How can I become a certified soccer coach in Kentucky?
To become a certified soccer coach in Kentucky, you can enroll in coaching education courses offered by KYSA. These courses provide training and certifications for coaching at various levels. For coaches just starting out, we recommend the Grassroots Coaching Course!
What non-tournament events are hosted by KYSA throughout the year?
Kentucky Youth Soccer hosts a variety of events throughout the year, including Soccer Learning University, our Annual General Meeting and more. You can find more information about our non-tournament events by visiting the 'Events' tab on the homepage of our website.
What scholarship opportunities are offered by KYSA?
Each year, Kentucky Youth Soccer awards the John and Sue Gompper Founders Scholarship to high school seniors who have demonstrated an outstanding commitment to growing soccer in Kentucky and excelling academically.
Is KYSA affiliated with any national or international soccer organizations?
Kentucky Youth Soccer is a member of the United States Soccer Federation (USSF) and US Youth Soccer (USYS). US Youth Soccer fosters and promotes youth soccer across all 50 states, encompassing a collective of over 3 million athletes. USSF is the governing body of all soccer in the United States, and is recognized by the United State Olympic Committee and International Olympic Committee.
How do I become a certified soccer referee in Kentucky?
To become a certified soccer referee in Kentucky, you must attend a Grassroots Referee Certification Course hosted by the Kentucky Referee Association. More information about upcoming courses can be found on their website.