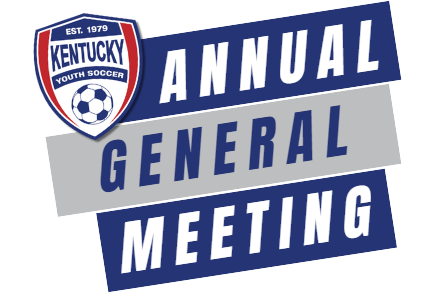 Annual General Meeting.
The Kentucky Youth Soccer Annual General Meeting (AGM) stands as a pivotal event that brings together the heartbeat of soccer in the Commonwealth. An occasion of unity, collaboration, and shared vision, the AGM serves as a valuable platform where our statewide soccer community convenes to celebrate achievements, exchange ideas, and chart a course for the future. With its dynamic blend of informative sessions, impactful discussions, and inspiring recognitions, the Kentucky Youth Soccer AGM captures the essence of our commitment to fostering the growth and development of soccer in Kentucky.
2024 Date & Location
The 2024 Date and Location has not been finalized yet.
Typically the Annual General Meeting and Awards Luncheon is hosted in early August of each year.
Administrative Information