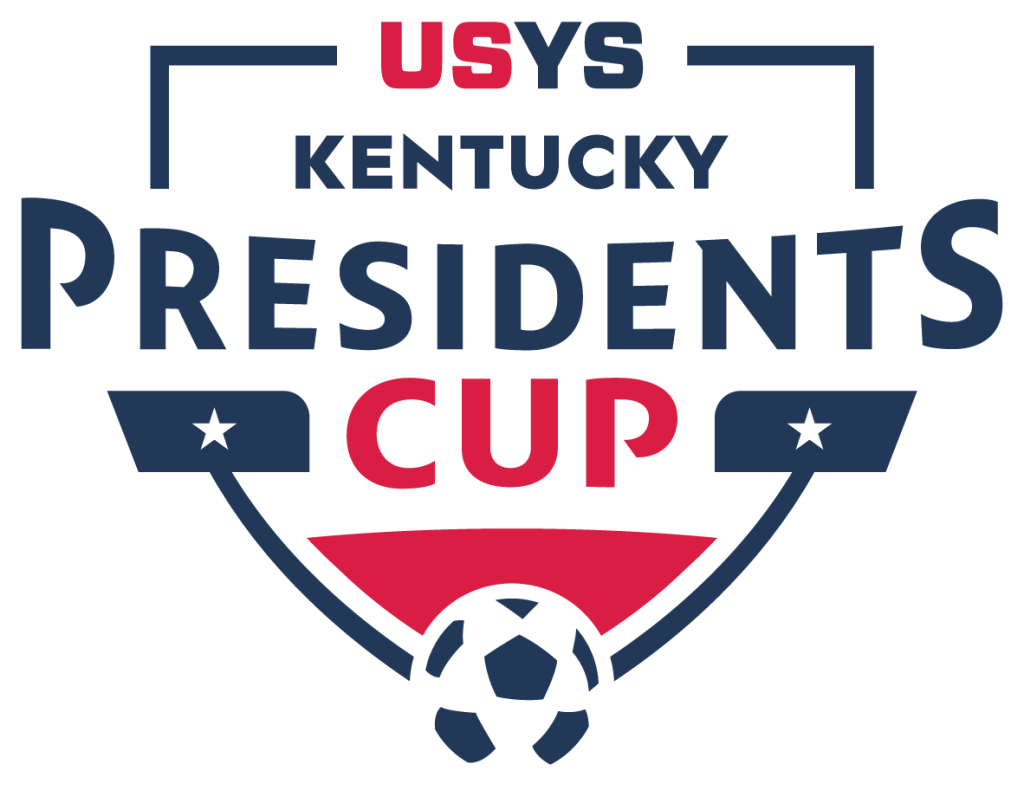 Kentucky President's Cup.
The US Youth Soccer Presidents Cup is designed for those teams seeking additional challenges to play against teams of similar abilities for the ultimate goal of State, Regional, and National titles. The cup provides a progressive, competitive experience to teams that might not otherwise get the opportunity to participate in a series of unique experiences highlighting competition, camaraderie, and community from the state to regional to national levels of US Youth Soccer.
This competition is designed for teams that generally don't compete with teams in the Great Lakes Conference or premier-level teams. The Presidents Cup is for teams that want to compete for a State Championship but not at the highest level of play. Teams have the option to enter either the State Open Cup OR the Presidents Cup, but may not enter both. Teams that compete in the top division of the Great Lakes Conference (GLC) or National League as well as teams that finished in the top 4 of the previous year's State Open Cup are not eligible to compete in the Presidents Cup.
2023 Dates & Locations
Preliminary Weekend
May 20 – May 21 • Lexington, KY | Versailles, KY
Masterson Station Soccer Complex (Lexington)
3501 Leestown Rd Lexington, KY 40511
Woodford County Soccer Complex (Versailles)
126 Industry Drive Versailles, KY 40383
Falling Springs Community Center (Versailles)
275 Beasley Dr. Versailles, KY 40383
Finals Weekend
May 27 – May 28 • Bowling Green, KY
Lovers Lane Soccer Complex (Bowling Green)
385 Lovers Ln. Bowling Green KY 42103
Midwest Presidents Cup Championships
June 16 – June 20 • West Chester, OH
Administrative Information
Team Information Guide
Please take the time to thoroughly read through the guide to familiarize yourself with all the pertinent information, including team check-in procedures. This will help ensure that you are well-prepared and equipped to navigate the events seamlessly.
Concussion Policy
Please note that the following individuals MUST complete concussion training from either the NFHS or CDC: all coaches, team managers, bench personnel, and/or any individuals listed on the team's roster. Completion certificates will be required to sit on the bench and must be submitted before the tournament begins.